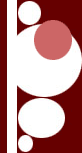 Oil portrait of Charlotte Greenwood by Flora Lion, 1933 [Private collection]

Charlotte Greenwood: The Life and Career of the Comic Star of Vaudeville, Radio and Film

Based on exclusive access to her unpublished memoir materials and filled with photographs and illustrations from Charlotte's own collection of memorabilia, my book is the first biography of a performer who literally straddled a century of entertainment and paved the way for physical comediennes of the future, as well as showing that a vaudeville clown could become a dramatic actor to reckon with.

The book, with foreword by

Brian Kellow

, afterword by

William Luce

and interviews of Charlotte's colleagues George Gaynes, Shirley Jones and Peggy Rea, among others, is now available from publisher

McFarland & Company

, and can be ordered through Amazon, Borders and Chapters, or through your local bookstore. For information email the author at

grant_menzies@yahoo.com

As captured in the image above, a portrait of Charlotte by noted London painter Flora Lion (1933), Charlotte Greenwood was no clown but a woman of refinement whose girlhood dreams had been to sing opera, to be a dramatic actor.

While she would not sing opera (though she studied opera all her professional life), Charlotte did succeed in making her mark as a dramatic actor, first on the stage and then, once Hollywood producers had had enough of stereotyping her as the gangly spinster sidekick, in film.

Producer Darryl Zanuck, directors Henry Hathaway and Fred Zinnemann, composers Jerome Kern and Richard Rodgers and lyricist Oscar Hammerstein II all endorsed and supported Charlotte's efforts to show what she could do in serious roles, as singer and actor. She approached her art with an indomitable faith in her abilities and in the necessity of unceasing hard work: "Once you start carrying the torch, you must carry it through failures as well as successes," Charlotte wrote in her memoirs; "you must be prepared to sacrifice all of your personal interests to your ideal."

Charlotte Greenwood in London, 1932 [Private collection]

Charlotte credited producer Henry Duffy with not only visualizing her in serious stage roles but actively pushing her into them. Years of acting, voice and dance lessons went into Charlotte's assaying of the role of Abby the maid in Sidney Howard's play The Late Christopher Bean and dramatic roles that followed.

Martin Broones, Charlotte Greenwood and Sir George Winkie [Private collection]

But one thing she would never sacrifice for anything was her loving bond with her second husband, Martin Broones. Composer, producer, guard-dog and the man she always referred to as "my darling," Broones brought all the talent, humor and strength to Charlotte's life that her first husband, actor and stage manager Cyril Ring, had not been able to give. "Never have I seen two people so content, so absorbed in each other," said the judge who married them, two decades after their wedding day.

With their beloved Pekingese, Sir George Winkie (dubbed thus by Charlotte's friend, English poet Humbert Wolfe, in the restaurant of the London Ritz before World War II), the Brooneses enjoyed an enduring love affair of a marriage as inspiring in Hollywood as it was rare.